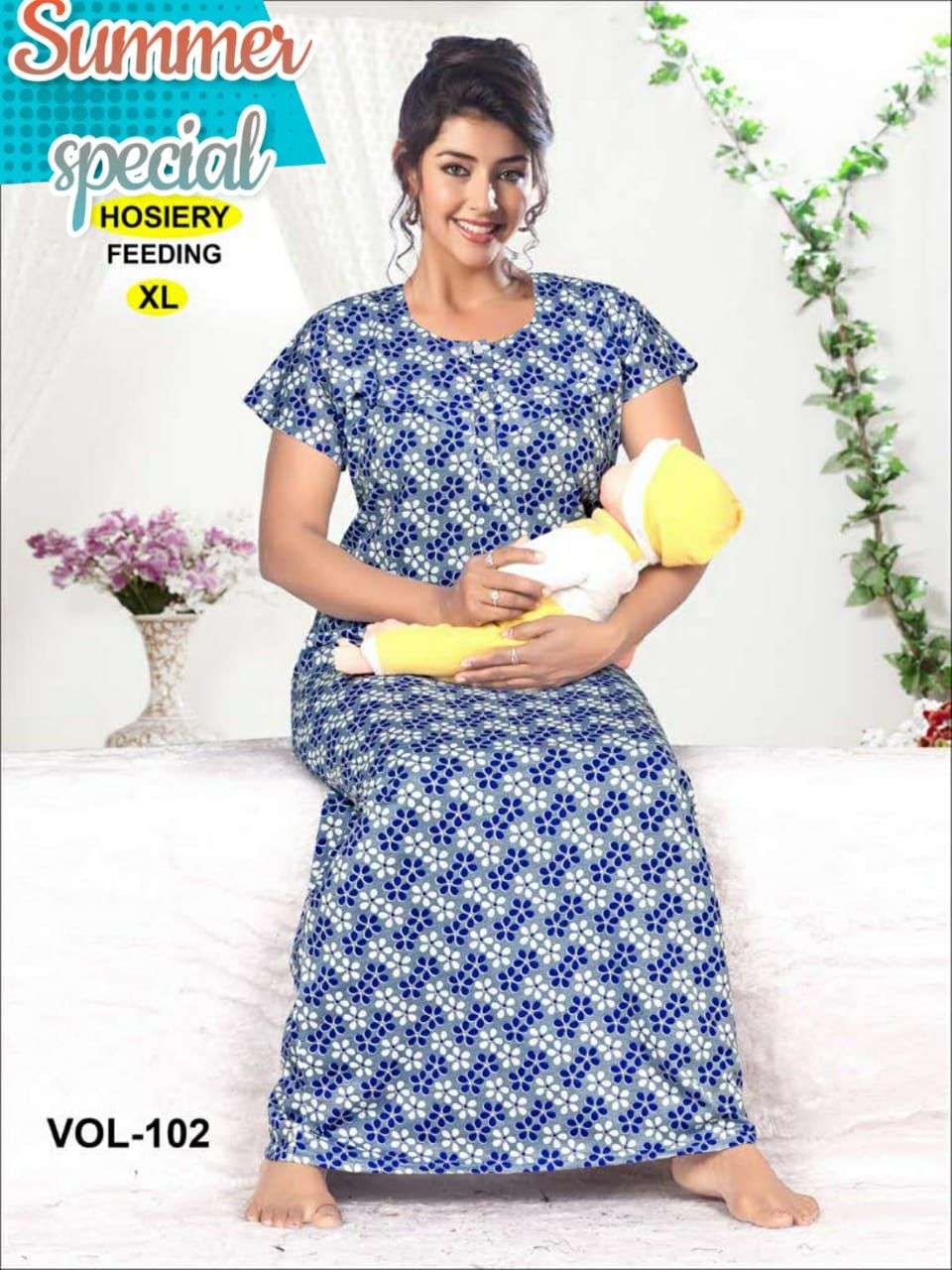 6 pcs Bundle
Your Profit:

(33.39%)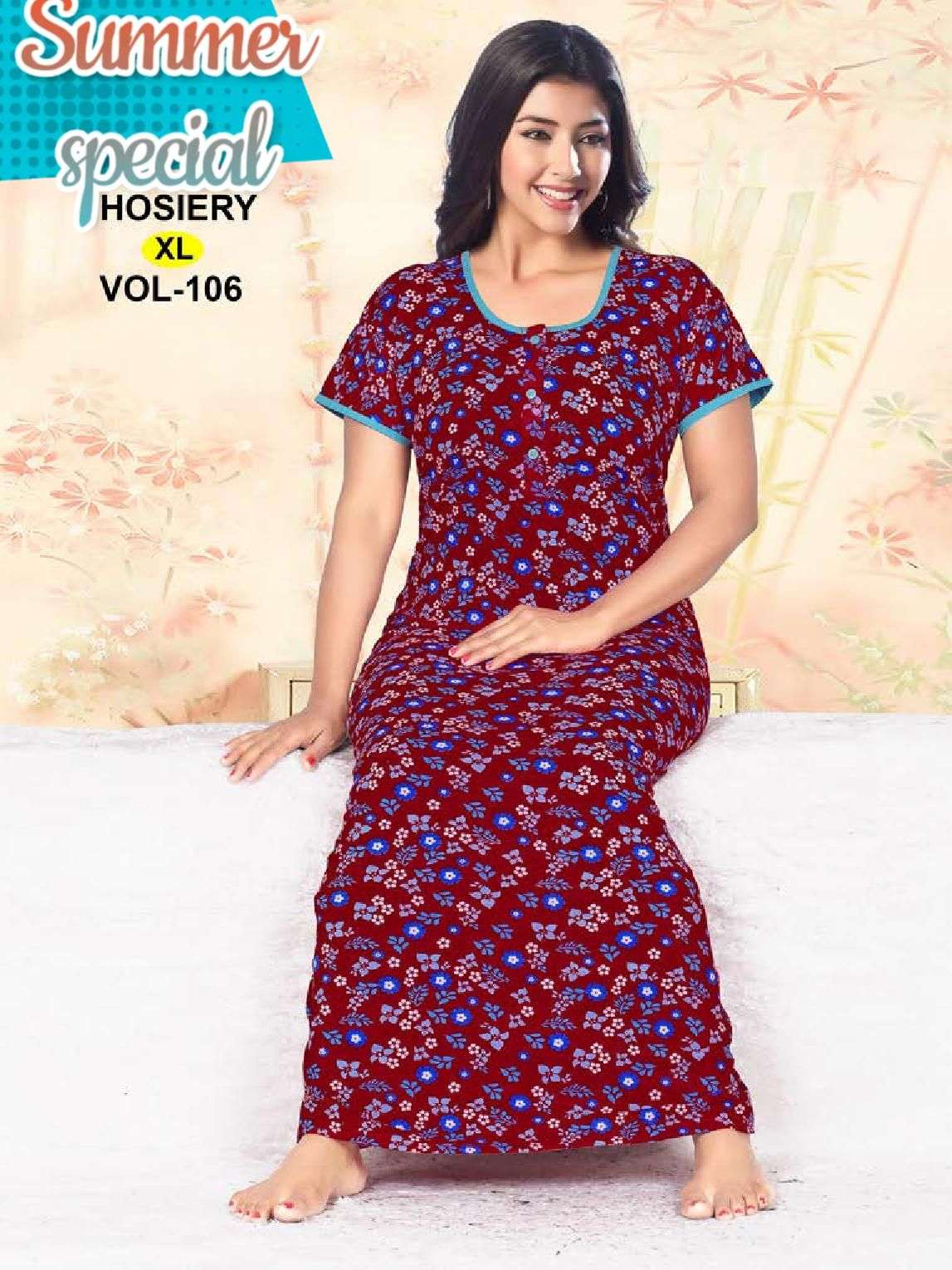 6 pcs Bundle
Your Profit:

(55.62%)
Buy maternity wear wholesale suppliers india : Made In India Product

Being pregnant is a major accomplishment since you will be bringing a new life into the world. Every effort is made by pregnant mothers to ensure the comfort and well-being of their unborn children. But mothers frequently overlook the fact that they also need to feel comfortable and cared for. Comfort should come first if you're expecting, because both your body and mind require it for a safe and successful pregnancy. And most importantly, the appropriate clothing is essential for keeping you comfortable while you grow, throughout pregnancy, it's not a luxury. We at Wholesale Catalogue, have the availability of every type of maternity wear at wholesale price. The huge range of maternity wear has been praised by many women. You can choose the one that suits your needs.

If you are looking for maternity wear wholesale in Mumbai, maternity wear wholesale in Ahmedabad, or maternity wear wholesale in Jaipur, then you are at the right place. You may be curious about when to start wearing maternity clothes, where to shop, and what fabrics to wear. To answer these queries, we, Wholesale Catalogue, are here at your service.

The thought of buying maternity clothes makes many people anxious. One of the main concerns is that there won't be many cosy, appealing options to pick from. The idea of dresses that look like tents or have other ugly styles, however, is simply untrue nowadays. There is a wide variety of pregnant attire available now, and several designers have elevated maternity wear to new heights!
When To Start Wearing Maternity Clothes
For most of the first trimester, most women can wear their regular clothes (3 months). However, for comfort at this time, you might want to think about wearing a larger bra or loose-fitting clothing.

Wearing larger clothing may be necessary once you are about 4 or 5 months pregnant. When they are approximately six months pregnant, most women start wearing maternity clothing. The best option to choose wholesale Maternity Wear is to visit the Wholesale Catalogue.
Where To Shop?
There are many options for where you can look for maternity clothes. At this point in time, there are various online shopping options where you can comfortably shop during your pregnancy. Wholesale Catalogue is personally curated for mothers and their babies which should make finding maternity clothes easier.

You can also visit our wholesale online store which has thousands of maternity brands which often sell affordable and fashionable clothes for the pregnancy period.
Fabrics To Checkout Before buying A Maternity Wear
Now that you know where to buy your clothes from, what types of clothes should you keep your eye out for? Your best friend is cotton. Wear airy, loose-fitting cotton clothing. Cotton helps you stay cool by absorbing sweat. Cotton is also skin-friendly and aids in avoiding skin rashes.

Instead of wearing pants or skirts with a belt or zipper, choose ones that have a drawstring closure. You can then put the garment around your waist any way you like. Drawstrings are also gentle on the skin.

Put on clothing that will adequately support your expanding tummy. There are many pregnancy tops and bottoms available that support the growing baby. The tummy grows as the second-trimester approaches, so you might want to seek pregnant leggings and jeggings that can offer extra support for the expanding belly, while still being comfortable.

Your breasts and waist get larger during pregnancy. So, acquire new inners that fit properly and throw away your old inners. You may wish to make an investment in high-quality nursing bras that can be used after birth as well. Avoid wearing underwired or padded bras as well, as these can restrict blood flow and occasionally result in lumps from fluid retention. Search for wireless pregnancy and nursing bras, which offer the best possible comfort and support for the developing breasts. Wraparounds are not only fashionable and sophisticated but also incredibly comfy. Invest in some of these, and wear them with tunics or tank tops.

You can wear elasticized clothing, but make sure the fit is comfortable. During pregnancy, frequent trips to the bathroom are typical. Consider this, as you shop for clothing. Skirts and dresses will come in quite handy for you during your pregnancy because they'll make life simpler for you. Pregnant nightgowns for at-home use and pregnancy dresses for outside are both suitable choices. Maternity dresses, which have room for the baby bump, fluid designs, and smooth fabric textures, are useful when the second trimester begins.

Avoid using synthetic, elastin, chiffon, and georgette materials. You will sweat a lot since your hormones are in overdrive. It will become worse if you wear these things. While pregnant, dress neatly. You require neither an infection nor a skin rash.

It's not like you're going to spend your entire pregnancy at home. Additionally, you'd want to enjoy the pregnancy by going out and showing off your growing baby. Because they are simple to wear and comfy, pregnant kurtas, pregnancy tops and shirts, maxi dresses, loose shirts, gowns, tunics, and wraparounds are some suitable options. Find flowy dresses online to wear, while pregnant.
Tips For Saving Money
Your budget is a further consideration when looking for pregnancy clothing. You can shop locally and save money, but be sure the clothing is of high quality. Since your body will change drastically during the entire pregnancy, it is important that you get affordable, inexpensive but high-quality clothing that will be comfortable.
Purchase vest tops and big, cheap, stretchy t-shirts.
Purchase pregnancy clothes during seasonal or festive sales like summer, winter, or Christmas.
Accessorize a simple dress to change it up with purses, jewellery, scarves, and shoes.
Use a pregnancy belt or adjust the buttons on your existing clothing to accommodate your growing belly.
Try buying from second-hand stores.
Choosing Wholesale Catalogue To Buy Wholesale Maternity Wear
There is no such thing as maternity clothes that fit everyone perfectly. In actuality, there are numerous approaches to dressing your pregnant body. The decision is yours whether you carefully choose your wholesale maternity clothes at a speciality clothing store or assemble together outfits with what you already own. The most crucial factor is that you feel good about yourself and at ease in what you're wearing so that you may enjoy developing the baby inside of you.

Pregnancy is about you as well as your unborn child. Taking care of yourself comes before taking care of your infant. The correct wholesale maternity wear clothing range will keep you comfortable and make you feel calmer and happier, which will make the baby grow happier. You just need to place your order with Wholesale Catalogue.