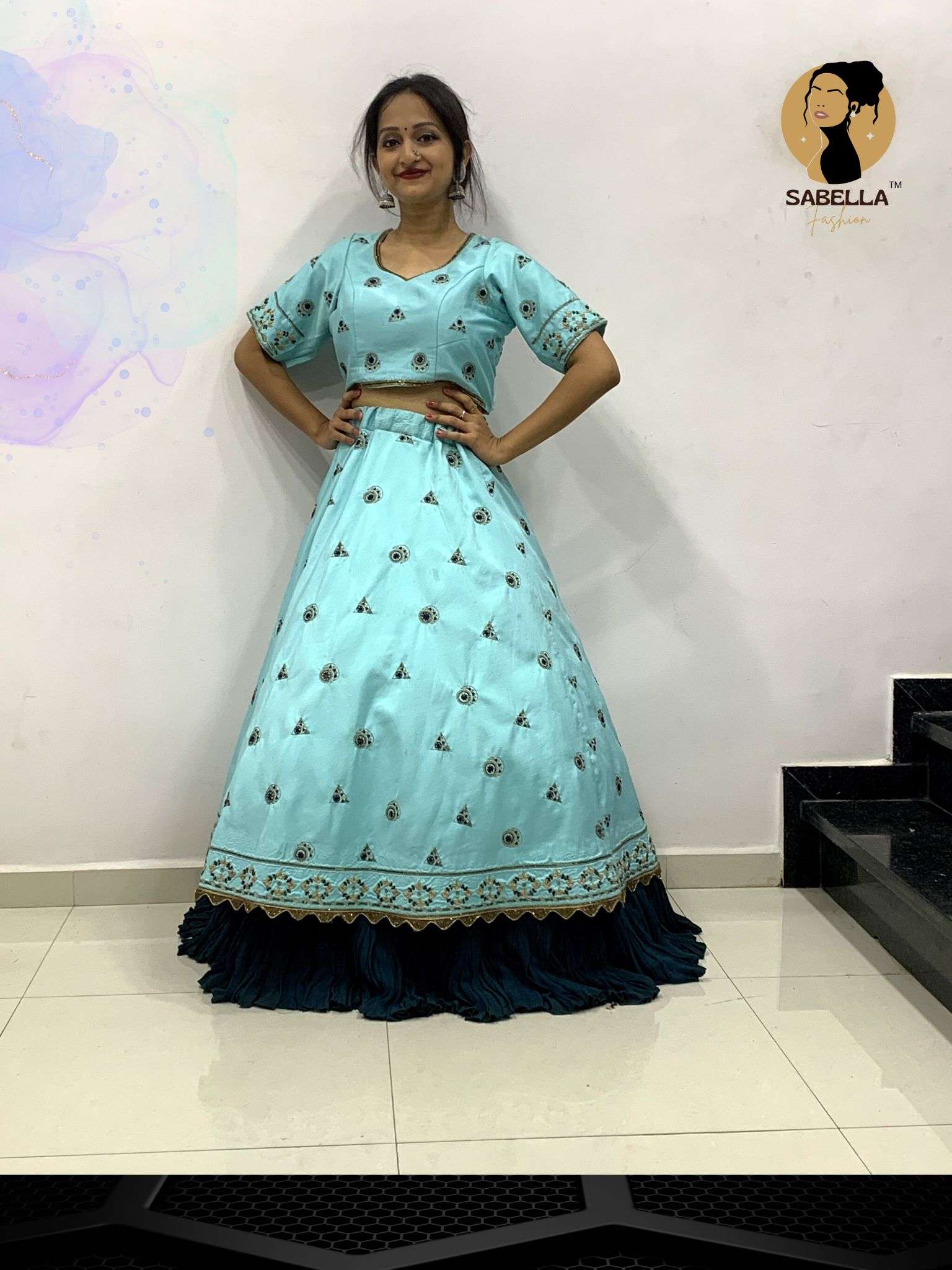 1 pcs Bundle
Your Profit:

(64.25%)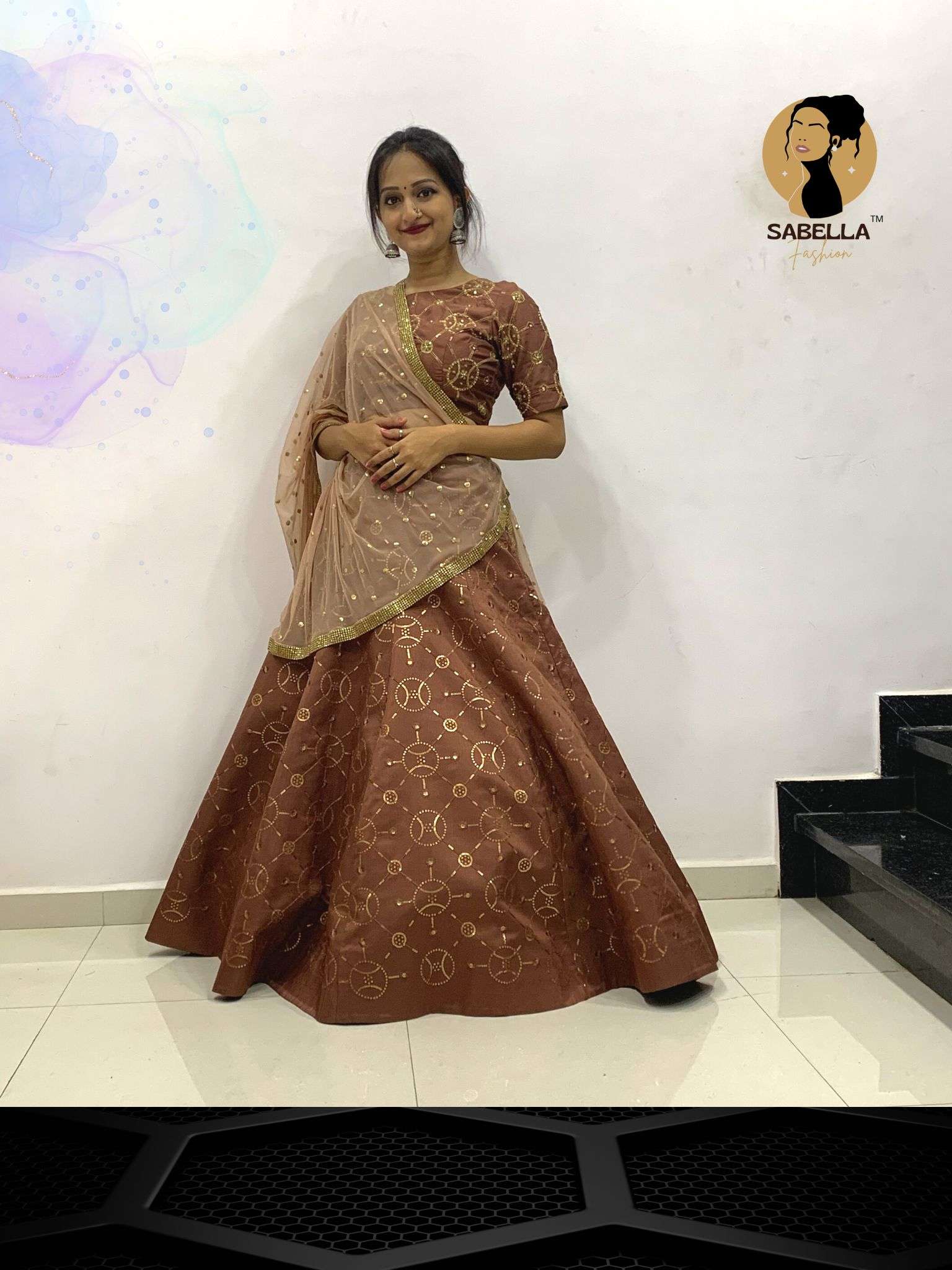 1 pcs Bundle
Your Profit:

(63.73%)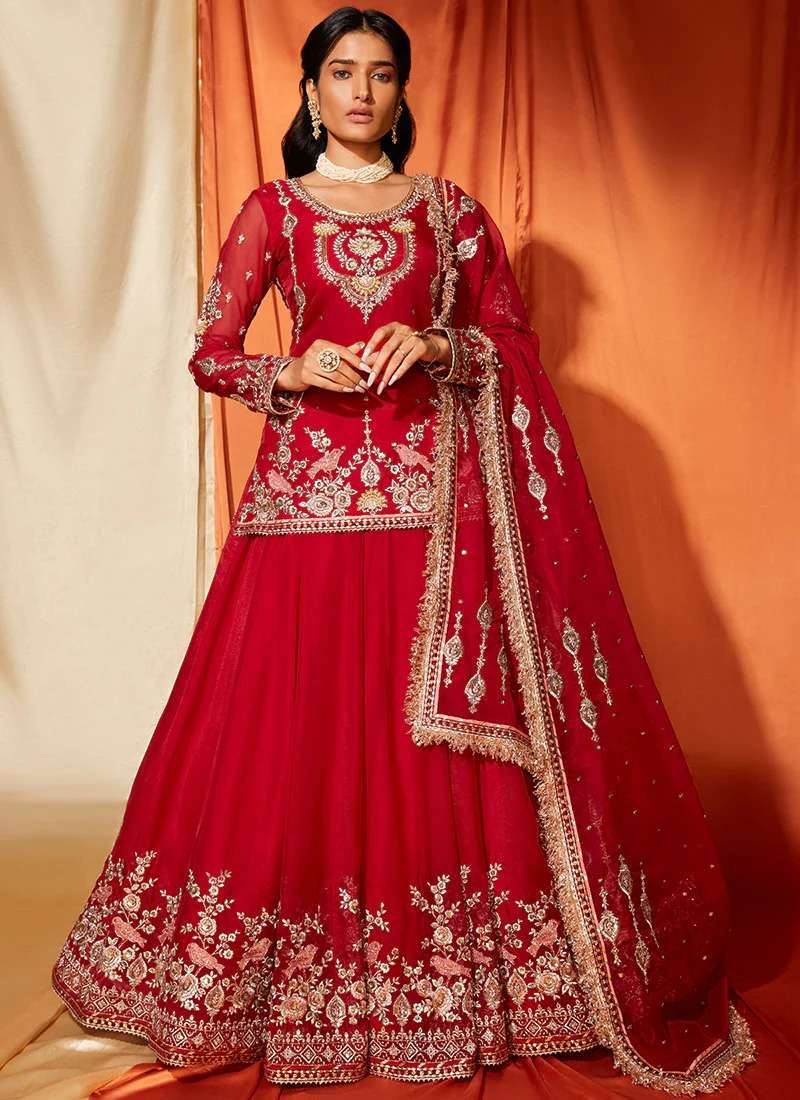 1 pcs Bundle
Your Profit:

(36.21%)
Lehenga Choli for Rent from Wholesale Catalog

It is each would-be bride's dream to have the most gorgeous wedding, flaunt the best makeup, and wear the best ever designer lehenga! While there's nothing wrong with spending some extra bucks for your D-day silhouette, why would you want to burn a hole in your pocket when you can get access to your dream lehenga at half the price?

Well, sounds weird right? But, hey gorgeous brides! What if we tell you that you can get your hands on your dream lehenga at half the price? But how?
Rent Lehenga for Marriage – Lehenga for Rent Near Me
Do you want to wear your dream lehenga, without splurging extra on the wedding attire? Well, we have got you. We offer bridal lehenga on rent for brides to look stunning and gorgeous on their big day! Just go to our website and shop through our range of wholesale catalog for a lehenga for rent online.
Types of Bridal Lehenga
A lehenga consists of a long and flared skirt with a bold blouse worn with a choli. The lehenga can vary from embroidery to its material. Different materials such as velvet, net, jacquard, and cotton bridal lehenga for rent near you are available in the market!

1. Banarasi Lehenga
Inspired by the Banarasi saree, the Banarasi lehenga is embroidered with beautiful gold and silver strings to give it a Royal look! Pair it up with oversized jhumkas to amp up your whole wedding look.

2. Net Lehenga
If you are someone who is afraid to carry something heavy like a Banarasi lehenga but still wishes to wear something as beautiful as a Banarasi lehenga with a soft touch to it, you can easily make friends with a net lehenga. Additionally, net fabrics add the much-needed flair and volume to your whole attire making you feel like a princess.

3. Velvet Lehenga
Another gorgeous material used for making bridal lehenga for rent in Bhopal is the velvet lehenga. Velvet adds that much-needed glory and regal vibes to your wedding dress. Perfect for winter weddings, pair this lehenga with stilettos and gorgeous gold jewellery to look all ethereal!

4. Cotton Lehenga
Want to go for something breathable yet gorgeous? Then, a cotton lehenga for rent in Delhi can be your best friend on your wedding day. Perfect for wedding events such as mehendi and sangeet ceremony, pair it up with a mirror worked blouse and bold colored dupatta to look beautiful and gorgeous!
Bridal Lehenga For Rent
Let's be practical! You will never open your wedding lehenga afterward, right? So, why spend lakhs on something that will go wasted in your wardrobe? Additionally, we all know the amount of care and attention a bridal lehenga asks for to keep it in a good state! But, who has got that much time in today's busy lives to give that extra care to your bridal wear?

Thus, in order to save yourself from all these uninvited problems, rent your wedding lehenga for your wedding day from us at an affordable rate. We ship throughout India, so, if you are from Bangalore or Kochi, you can always go for a lehenga for rent in Kochi or a lehenga for rent in Bangalore for your dream wedding event!

Just scroll through our online site and choose the best lehenga for rent in Mumbai and other places throughout India and we will get your chosen product delivered to you at the earliest! We bring to our clients a wide range of lehenga for rent for their big day in the comfort of their homes! Customer satisfaction is our mission! So, what are you waiting for? Shop through our wide range of wholesale catalog of lehenga for rent and steal the show on your D-day!